Fusible alloys, CERRO® fusible alloys
In April 2012, the METACONCEPT Group incorporated the production of BERTRANDIAS S.A en avril 2012 so now offers fusible alloys CERRO®.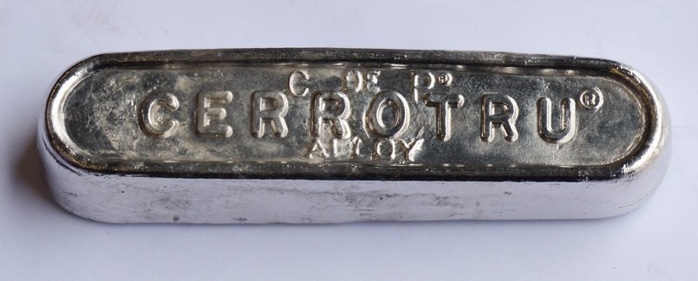 Bismuth-based non-ferrous alloys with a low melting temperature which expand or contract upon cooling
Made exclusively from primary, high purity and systematically monitored metals
Reusable alloys that are unlikely to rust
Any other fusible alloys such as alloys from Wood's metal, Arcet's metal, etc., and for all temperatures between 38 ° C and 227 ° C, are available upon request
Our strength: an integrated testing laboratory
To control the melting points of each alloys CERRO®, we systematically check the solidus and liquidus temperatures after production. A cooling curve log coupled with the phase diagram allow us to guarantee the value and consistency of this data.
CERRO®_fusible_alloys_brochure_metaconcept.pdf  (584.81 Ko)