Magmaweld™ Welding Products
Magmaweld™ Welding Products
MAGMAWELD™, an Oerlikon Kaynak brand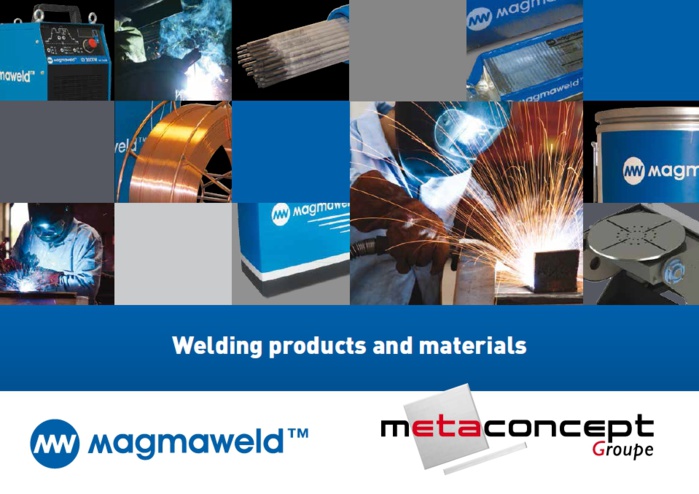 The METACONCEPT Group is now the exclusive distributor in France of MAGMAWELD™welding products and materials. Designed and manufactured by Oerlikon Kaynak (member of the EWA), MAGMAWELD™welding products and materials meet the demands of key manufacturing industries such as transportation, chemical, petrochemical, machinery, mechanical, food, agriculture, construction, cement and power generation equipment.
All these products are manufactured in accordance with the strictest international directives and standards.
To meet the demands of manufacturers and distributors, we strive to:
Have products and materials regularly tested by national certification bodies
Offer environmentally-friendly welding solutions
Guarantee permanent stock and fast delivery
Provide a reactive and easily contactable after-sales service
MAGMAWELD™ products and materials
Consumables
Electrodes
Flux-cored wires
Electrical welding stations
The stations incorporate the latest PFC technology and comply with CE regulations.
Automation and mechanisms
Welding booms
Rotator units
Positioning devices
Circular welding systems
Oxy-fuel cutting benches
Seam welder
See our Brazing and Soldering product ranges.