International supplier of white metals and specialty alloys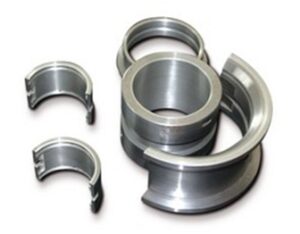 Metaconcept Group is a French leader in the manufacture and distribution of white metals, non-ferrous alloys, green alloys, filler metals; indeed, we are an international supplier of white metals of any composition used in sectors as diverse as the jewelry, medical equipment, solar energy and automotive industries. Our catalogue offers a vast range of standard and task-specific alloys and our expert laboratories can design and produce compositions to match exact production requirements, in terms of structure, melting point, malleability.
Discover the applications for Metaconcept Group white metals, from lead-free, bismuth based alloys with very low melting points that are ideal for centrifugal casting /molding processes, fusible alloys used widely by our customers in the eyewear and radiotherapy shield manufacturing sectors to high quality, Babbitt alloys, such as STAR® used for conditioning cable ends, bearings for heavy load machinery, rail traction equipment… we supply the certified alloys designed for precise applications for any industrial sector using lead-based or tin-based alloys for the manufacture or repair of parts.
Innovative, prime quality white metals
At the forefront of research and development of innovative, prime quality white metals, the Metaconcept Group is at once, a global provider of alloys, fluxes, pure metals, centrifugal casting equipment and consumables, accredited training organization and a pioneer in developments in complex metal recycling processes which facilitate the waste recovery processes of scrap metals. Committed to continuing improvements in health and safety standards and sustainable development in the sector, we not only elaborate green alloys which are lead-free, cadmium-free and nickel free, our alloy compositions are reusable and recyclable products which will reduce waste of resources at production and global levels.
We provide product specifications, certification and advisory service for all Metaconcept Group alloys and products, training support for recommended use of specific alloys, safety procedures and help you develop your recycling strategies.
If you would like any further information regarding Metaconcept Group products and services, please contact us.